Developing the cultural and historical heritage of Tayma Governorate
on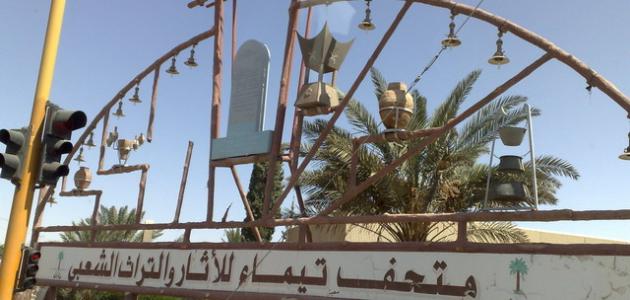 Under the leadership of the Custodian of the Two Holy Mosques, King Salman bin Abdulaziz Al Saud, and His Highness, the trustworthy Crown Prince - may God bless them - the Kingdom seeks to develop valuable and distinctive tourism with social, cultural, environmental and economic benefits, based on its Islamic values and the authenticity of its ancient heritage and traditional hospitality.
The "Custodian of the Two Holy Mosques Program for the Care of the Kingdom's Cultural Heritage" is an important national historical project that reflects the development of heritage programs and projects in the Kingdom. It covers several tracks of national projects such as antiquities, museums, urban heritage, crafts and handicrafts, awareness and introduction to cultural heritage, and the development of urban and archaeological heritage sites.
The Kingdom's Vision 2030, which was outlined by His Royal Highness Prince Mohammed bin Salman bin Abdulaziz Al Saud, Crown Prince, Deputy Prime Minister and Minister of Defense, placed the Saudi Arabian and Islamic historical cultural heritage as an important title for it, to emphasize the importance of preserving it as the Kingdom throughout history has been the seat For ancient human civilizations, and a bridge for trade routes that linked the world's civilizations to each other, which earned them a unique cultural diversity.
The vision promotes the issue of preserving the national identity, highlighting it, defining it, and transmitting it to generations, by instilling national principles and values, taking care of social upbringing and the Arabic language, establishing museums and events and organizing activities that enhance this aspect. And registering it internationally, and enabling everyone to access it as a living witness to our ancient heritage, its active role, and its prominent position on the map of human civilization.
The recent discovery announced by His Royal Highness Prince Sultan bin Salman bin Abdulaziz, Chairman of the Saudi Commission for Tourism and National Heritage, represented by the presence of ancient human footprints on the bank of an ancient lake in the Nafud desert on the outskirts of the Tabuk region is a surprising and very rare discovery that shows the extent of the spread of the human being on the island Arabic is within the areas of human migrations that occurred thousands of years ago, and was reported by various scientific and media circles on the global level.
His Highness explained in a previous interview that the age of the footprints match with a sane person's finger fossil recently found near the Al-Wusta site in Tayma Governorate, dating back 85,000 years. Green pastures rich in rivers, lakes, fresh water and abundance of animals that were a source of food for humans
The role of the General Authority for Tourism and National Heritage was not limited to exploration, research, discoveries, and attracting local and international missions in the province of Tayma, but went beyond it to allocate an amount of approximately 34 million Riyals for the project to develop the Taima Regional Museum